New Sponsor for 2014. The All-Trans guys are the foremost authority on manual transmissions. They will service, rebuild or find that part you need for any manual transmission big or small. If you are having to find them and grind them gears call the all trans guys, and you will shifting smooth down the track or getting to the track. Dan, Bruce, Mark, and Bill are always on hand to help you with all of your manual transmission needs. Click on the logo above or their name in the sponsors list to find out how they can help you today.
Track Record Set set on May 8th by Bobby Lagana Jr.
Photo courtesy of Bob Szelag - bobzphotography.com
Watch Bobby's Top Fueler Fire up the Shoals by clicking the picture above.
Video courtesy of Lt Jimmy Sharpton
Bobby had the candles lit down the 1/8 mile running a
3.400 @ 210.156
Special Thanks to Bobby and his crew for putting on an awesome show.
Crew
Bobby Lagana Jr. - Top Fuel Driver
Dom Lagana - Crew Chief/Driver
Bobby Lagana Senior - Car Chief
Wes Weinert - Clutch Specialist
Matt Weinert - Right Side Cylinder Head
Bob Szelag - Left Side Cylinder Head/Photographer
Also a very special thanks to Big Jim and Carrie Weinert
10.5 Record holder Jamie Owens 4.57

Attention Racers and Fans! KYMCO USA has signed up to be a sponsor at the Track. You will see a new Side by Side and 500 ATV. Please come by and check out these new items working around the track. KYMCO will be doing many giveaways for the fans and racers to show their appreciation of your support.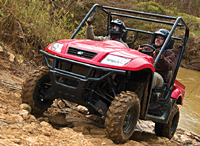 Check out the new KYMCO UTV pulling Bobby and his Top Fueler on the Parade Pass Friday Night.
Click here or to the Left for our Message board